You Suck (and other inescapable truths)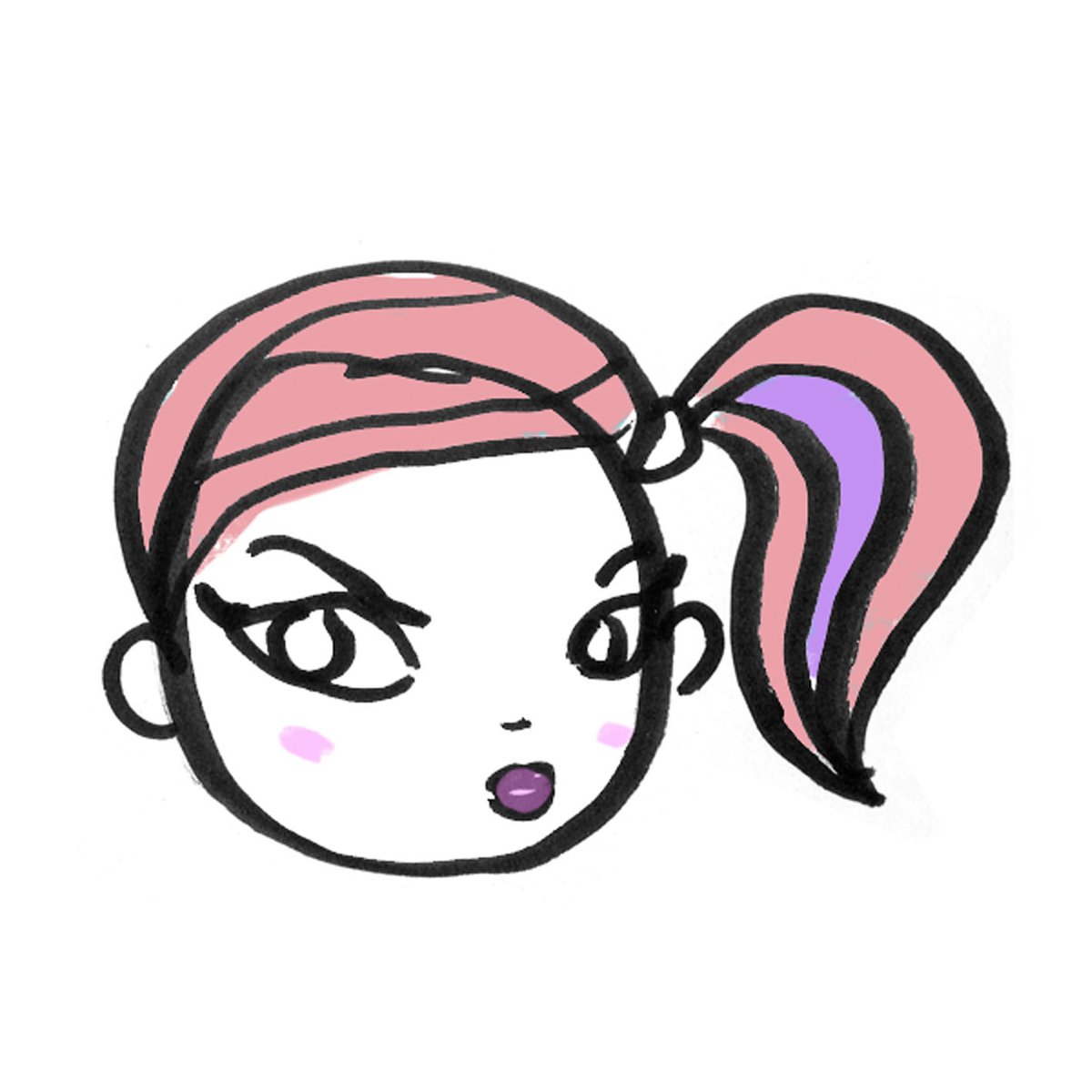 You Suck (And Other Inescapable Truths) documents the spirited misadventures of a Grade 9 Afrikaans underdog and her crucial survival-advice as a minority in an Anglophile high school. It's about falling apart, fitting in, and getting even. It's also hilariously funny, with Klara Van Wyk's portrayal of the gum-snapping, rambunctious teen earning her a Fleur-Du-Cap nomination, Standard Ovation Award and a recent Kanna nomination.
You Suck and Other Inescapable Truths has recently been translated into Afrikaans, receiving a recent Kanna nomination for 'beste debuutwerk' at KKNK. It has also recently completed a 'bullying awareness tour' performing to 30 local school audiences after several sold out runs in Cape Town, Johannesburg and Grahamstown.

"The manner in which Van Wyk invests the audience in Prettina's experiences, both as a writer and a performer, is masterful and the results - organic comedy and genuine pathos - are quite something to experience."
- David Fick, Broadway World
"Klara captures the ennui of a Joburg teen magnificently. Extremely funny but not without darkness and pain. Kinda like Die Antwoord made a solo theatre show with elements of clowning after a trip to the shopping centre. But not. You'll have to see for yourself."
- Nicholas Spagnoletti.
"A theatrical gem"
- Robyn Cohen
'Gaan kyk hierdie belangrike stuk'
-Cliff Roberts (Netwerk 24)
'Kids went bananas for it'
-Daily Maverick
Klara van Wyk is an actress, clown, writer and student, trained by Philippe Gaulier. She is currently pursuing her PhD at the University of Stellenbosch, specializing in clowning. She was recently seen in the productions Babbelagtig and Tweespalt.
Francesco Nassimbeni is an interdisciplinary performing arts practitioner.
He recently completed a Masters in Theatre-Making at UCT, studying the overlap between graphic design and performance.
He will appear in Juliet Jenkin's new choral work, "Woolworths", at the National Arts Festival in 2018.
Media & Reviews
Review of YOU SUCK by David Fick
Interview with Klara van Wyk
Review of YOU SUCK by Steve Kretzmann
Audience Responses
Hilarious show
Check thecritter.co.za for review.
Very enjoyable and quirky show. Brave choice for a young solo performer.
A wonderfully funny as well as sad experience. Laughter and tears blended seamlessly in the end. Would love to see more of Pretina in future shows.
Klara was absolutely fantastic! Don't know how she didn't break character! Great idea and hilarious!
Absolutely hilarious. Was capturing and entertaining. Great show!
We thought it was brilliant and very entertaining. A pity I saw it so late as I would have recommened it to all my friends. Thanks for your follow up and I look forward to more plays/music etc.
Second time around for me, and even more delicious. I loved everyfing.
Amazing script and performance!
Show was great. Ventilation/air conditioning needs to be sorted out. It dripped the whole time of the performance and was not very effective.
Tender, refreshing, delightful and very funny. My second time !
Fanx for de laafs. It was gr8 as always!
I really enjoyed it. Great performance and very entertaining script. Would love to see more of their work..
The show totally exceeded our expectations
A beautiful show looking at the fragile and innocent nature of teenagers ! Absolutely wonderful xxxxx
Again. The best show I've seen all year! Watched it twice this week. Enjoyed the fact that the second time was vastly different yet the Same. I think this is due to the fact that the actor knows the story line and knows her character so well that she can improvise with out compromising the quality of the piece. I want to come again!
Such a good show... Well done to all involved...
I like your ideas - full points on the set up and close and personal character of presenting of artists. I felt this setup brings art to where it belongs - up close and personal, cut to the bone focussed on the art itself. Affordable and hopefully financially rewarding for the artist and yourself. I think you can go further with this idea by having the artist available to meet the small audience, after the show. However I admit that it might be much to ask of an artist - specially some artists might not like to do this and obviously some guests might overstep the courtesy, so it will have to be monitored by a staff member.
Amazing. Klara van Wyk is a wonderful talent. Great show. Great venue.
i saw it twice - that should give you an indication of how much i liked it...
Brilliant! Loved it! Laughed and cried!
Excellent performance. I think all parents and teenagers should see this together. Evan
Hilarious show
Fantastic, hilarious and not to miss!
loved loved loved it
AWESOME, WONDERFUL - loved it
The show was great! Hilarious and thought-provoking. In addition to the great performance and script the lighting was fantastic. I really enjoyed the whole experience. Although my food took too long and the service was a bit slow all the staff were really friendly.
very funny and well acted
Warm, easy, funny and well performed. The angst of mall parking lot encounters, belly ring piercings and 'mom won't let' rang old bells in my body. So sweet. Dankie.
Very funny and poignant
Fantastic. Funny and poignant
Brave and honest. Not sure whether the identity of her caricature is carefully disguised or actually in your face. Conrad
It was literally so wonderful. Prettina as a character is so fully realised, so relatable, and Klara's performance so believable! And SO funny! She nailed it. And Frankie nailed it too. I love it when pop culture meets theatre. It was like the Mean Girls of the Cape Town theatre industry. I hope I've given you lots of useable quotes to promote the show with. Loved it!
I laughed, I cried. Absolutely brilliant! Funny and entertaining but also such a clever commentary.
The show totally exceeded our expectations
Fokkin loved it
The show has real potential. The first 20 minutes are sharp and clear but then it got overlong, predictable, and unnecessarily heavy handed. The acting was lovely, especially the physicality of the actor. I imagine with more workshopping, this piece can truly shine. It's off o a good start.
I liked it very much. But I found the ending really sad. I know it brings together some stuff but there is this dead mouse! Not that I have a problem with the dead mouse, and I think the performer managed the line between pain and comedy very well, but personally I would have liked something upbeat to end. But perhaps that was my state of mind at the time. Thank you for a fabulous place! And attention to my supper afterwards! Lesley
Another zany, off the wall show
Really fresh and hilarious! I haven't laughed so much in ages. LOVED IT!
Klara was amazing and every minute of it was enjoyable!
Klara van Wyk is brilliant. The writing is genius and funny and accurate. I know. I was also an Afrikaans teenager. I also saw supple flirting. I love Francesco Nassimbeni and his design and direction. This is truly one of the funniest things I've seen in a long time. Loved it loved it loved it. Brilliant. Thank you!
Absolutely loved it. Laughed lots and felt pain and sadness with the character at the end. Would enjoy an extra 45 minutes I'm sure :) Brilliantly acted and awesome directing! Keep me informed of shows from this team please!
Really enjoyed the show, had a good laugh.