Shimmy Isaacs: Untitled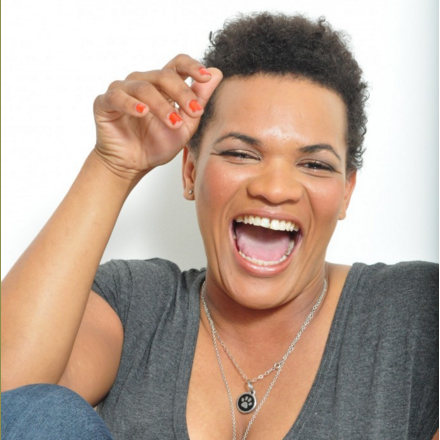 Life has changed tremendously for Shimmy, from casting-going actress comedian to REQUEST ACTRESS COMEDIAN. She has overcome models, commercials and even bread-eating to become South Africa's most beloved Comedian Actress. "Shimmy Isaacs: Untitled" explores Shimmy Isaacs' journey to a new body with an old face.
Writer, Producer, Actress and Stand-up Comedian. AFDA film school Honours Graduate. Worcester born and raised, Shimmy Isaacs went from runaway teen to one of Cape Town's most entertaining and skilled comedy female performers.
Audience Responses
The whole experience was amazing! From the bar to the auditorium - keep it up. I loved the intimacy and care. You've got something good going! And Shimmy, wow, she was awesome! Regards, Gaynor & André
I've got to say i was a bit disappointed in the caliber of her humour and the short duration. expected a higher grade of show from the Alexander.
Wonderfully entertaining
Totally awesome! Nee wat Shimmy,daar is nie vir jou nie hoor? Jy MAG Maar!
Too dam duidelik.daai meisie is oppit
Enjoyed the show. Shimmy going places!!!
My rating is 5.I think Shimmy is an excellent comedian.shes really funny and i enjoyed the show so much.Would want to attend all her future shows.
It was incredible we laughed every second could barely breathe She's fresh, brilliant, and madly funny
I think Shimmy Isaacs is absolutely amazing. Her material is very original and I like how she improvise on various situations. The whole crowd loved her!!
Top notch performance
Thank you for the giggles Shimmy! I had a great time. Xx
Take a sharp mouth, some sick dance moves and a bit of magic, then put it in a box of laughter, wrap it with a bow of wit and you've got the Shimmy Isaacs package.