The Mating Game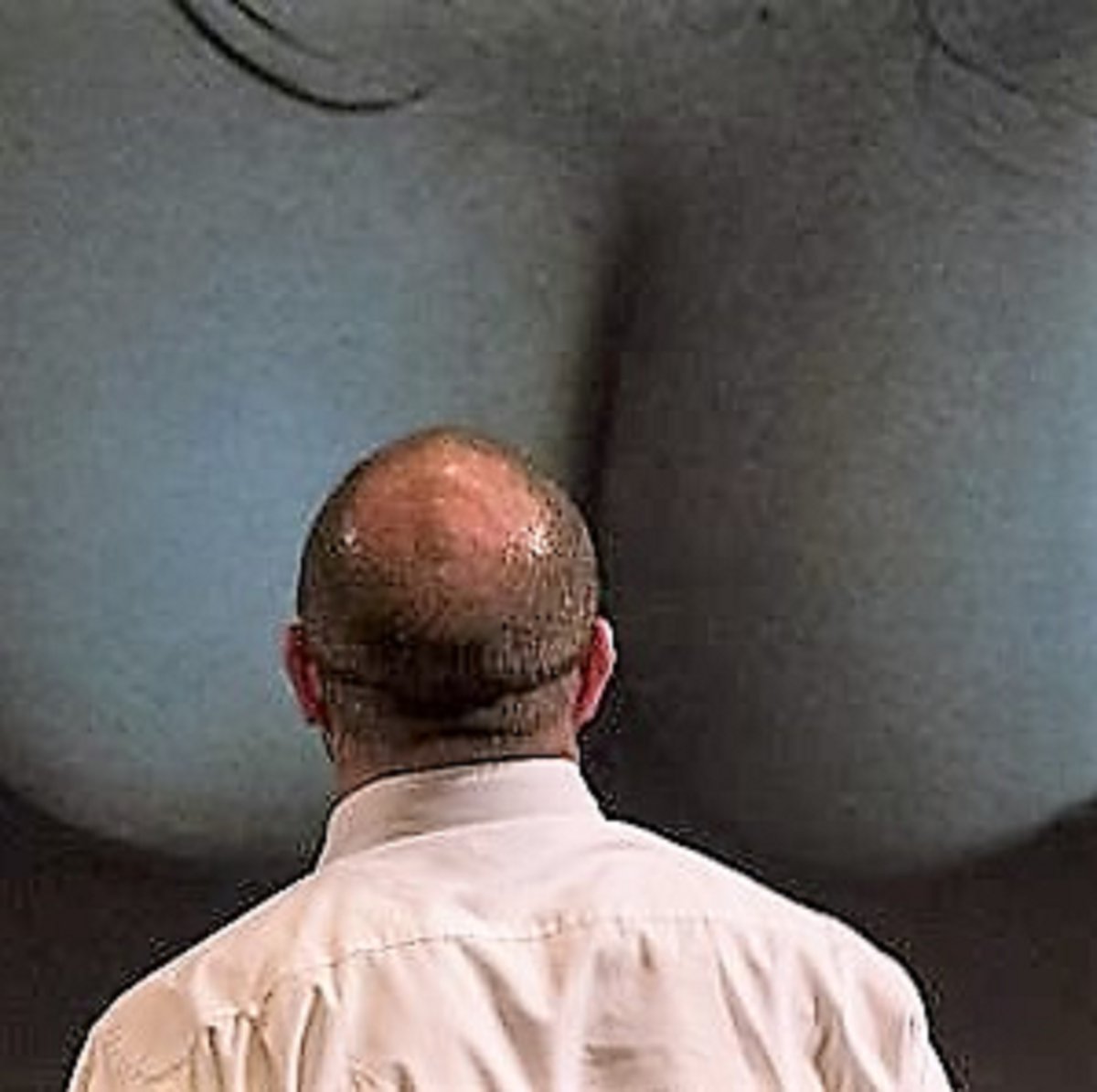 The Mating Game returns to Alexander Bar, where it had its first run under the title BODY LANGUAGE 2: The Mating game.


Everything. Everything we think. Everything we do, we do it with one sole purpose in mind: Mating. Getting laid. SEX. Socially correct it might be not, but procreation is our ultimate goal. Says who? We do. And more specifically: our bodies. Everybody's Body Language sneakily reveals our very naughty mind.
Over the last 25 years Gaëtan has become obsessed with understanding our body language. The signification of our gestures. Our posturing. Our signs and signals. And what is their origin? What's their initial spark? From the breath we hold when passing a stunning creature to our little pinkie we raise when drinking champagne … Every slightest movement has a specific raison d'être.
Embark with Schmid on the discovery of the hidden secrets of our body Language. A witty and funny full of revelatory "Wow, what the …!" journey spanning from the massive explosion of the Big Bang to the microscopic neurons flashing in our brains. "It is an off-the-rails TedTalk!", says director and wife Lara Bye, who kept performer and husband Gaëtan Schmid on the rails as long as possible.
What the audience had to say
"To be honest I didn't think I would enjoy the show, but I ended up laughing for hours. That's how great this show was. 5 stars :)" Madiba
"Guytan was amazing, as always." Kelly
"Excellent - Gaeton's funniest show yet." Melissa
"Myself and my partner cannot stop raving on about it. It was one of the best comedy shows we've been to!" Jodilee
"It was fantastic...hysterical, high-octane, informative and enlightening! 5 outta 5! Well done Gaetan - looking forward to the next one!" Leigh
"High energy, crazy and informative - loved it!" Tracy
FIVE STARS !!! Susan
What the press had to say
NOT AS KAK AS THE TITLE
During the hour-long show, Schmid combines comedy and biology to present a doubly captivating and hilarious talk which analyses evolution, body language and the human need for procreation. He uses slideshows, mime, and monologue that results in a clever TEDtalkcumcomedy showhybrid.
¬¬Heather Cameron Cue 2015
A fascinating and hilarious one-man comedy about the mating rituals of the modern man. The fast paced performance from Gaetan Schmid, who with his zany wit, shares the differences between the sexes in this sometimes risque but never boring show. Very entertaining!
Wendy King Cue 2015
In our brand new world of hyper-active¬¬ connectivity we've become addicted to instant communication, to instant gratification. Quick and easy fixes but resulting in an obvious deterioration: plenty of pseudo connections, superficial relationships and hysterical miscommunications.
On the other hand, face to face contact is good old school communication. More slow food than fast food but refined over millions of years and with its original and most important ingredient: Body Language.
Unfortunately, today lots of us have lost the ability to read our body language properly and thus genuinely communicate with each other.
But it's not too late!
Media & Reviews
Media
Audience Responses
Two Thumbs up!
Entertaining, original
This kind of comedy is exactly my kind of thing. i love Gaetan's style and humour. i thought this was an original production of his with novel material one hasn't personally seen on the stage before. Well done to Gaetan.
We laughed, giggled, and enjoyed it all so much! Not only funny but competent and thought provoking. Memorable indeed.
Entertaining, original
Great show, lots of laughs and topics close to the heart. Love the venue and atmosphere on the theatre.
Hilarious and incredibly thought provoking! We laughed until we cried and then spent dinner all analysing our body language and laughing more. Sheer brilliance!
Not the best show i've ever seen in my life, but still reasonably funny!
Quirky, fun, lighthearted! We really enjoyed it
The show was really great. Although a comedy, the information was really interesting. We were torn between wanting to attend a lecture on this fascinating subject and wanting to laugh at the same time. The combination was great. Gaëtan's physical choreography was really great too. The comparisons between European and South African men were really funny! Perhaps more of that!
I honestly thought that this show was such a delight. The main comedian was so engaging, so real, and offered such a whimsical take on the way men and women react sexually to one another. I had so much fun, learned a ton, and have been recommending the show to friends. This was also my first time at Alexander Bar, and now you absolutely have a repeat customer!
Entertaining, original
This really was an unfortunate performance. Our feeling was that this was a presentation that was most likely aimed at grade 8 pupils in terms of an introduction to sex education. Poorly presented. Many shaking heads in the audience. Overall just abysmal.
Fun evening!