The Lover by Harold Pinter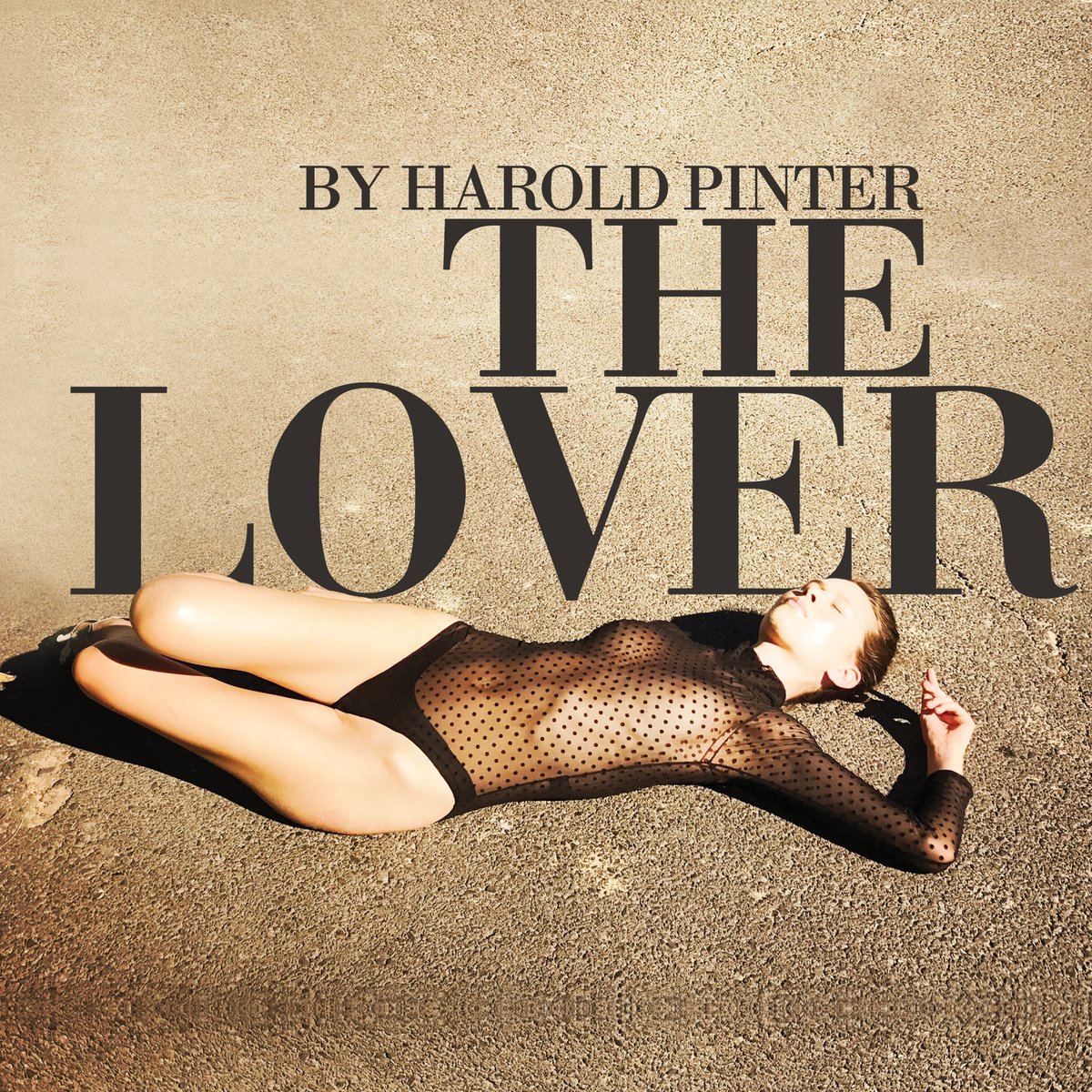 Sarah and Richard lead a perfectly balanced married life in the suburbs. Richard leaves for work every day as a respectable businessman. He agrees not to return before six so that Sarah can enjoy her lover after lunch. He visits a prostitute in this time. But there is a flaw. When Richard suggests the four of them meet, the role playing games get out of hand and lead to unexpected conflict. The lover tires of his mistress and their worlds collide.

Sjaka S.Septembir Sjaka has 19 years of physical theatre and clowning experience. He completed his MA in Theatre Making at UCT. He is an actor, published poet, writer and director. He performed in Marat/Sade at the Baxter and gave clowning workshops for the cast to help with Jaco Bouwers vision. Toured with the successful show, 'Die Nagwandelaars', to KKNK. For 'Die Nagwandelaars' he reworked three Langenhoven ghost stories for the stage (and also performed in the play) - playing to sold out venues.

Caroline Midgley Caroline studied drama at Wits and at Afda. She has worked on a number of film and theatre projects. 'The Poseidon Adventure' and 'Resident Evil 6' are amongst her favourites. She has voiced many radio and TV commercials and has worked as a radio news presenter and editor. Quirky TV commercial appearances have seen her don a prosthetic nose, prosthetic boobs, a full grown beard and a bloody, oozing prosthetic ear. Working with the same team last year, Caroline played the role of Vladimir in Samuel Beckett's 'Waiting For Godot'.

Melodie Abad studied drama both in Cape Town at UCT and in Paris. She also trained in clowning. She works for the theatre and the film industry as an actor both in Cape Town and Paris. And directs plays. She does a lot of voice over for commercials and TV dramas. She performs and teaches Argentinian tango.

Audience Responses
I enjoyed the play. I thought the rapport between the two characters and the storytelling was good. He was less 'natural' at times than she was - she was VERY good. An enjoyable experience.
Very Pinter, very funny, very disturbing, excellent acting! I hope you will put it on again as this was such a short run. My husband was away so I'd go again with him.
very impressive acting
Great play, very entertaining. Actors repertoire of emotions is huge.
Bravo! Smartly directed by Melodie Abad with superb, nuanced performances by Sjaka S Septembir and Caroline Midgley. Pinter's acerbic wit and grittiness shines. MapMyWay says "must see"!
Very enjoyable. Would be better with American accents.
excellent! lots of laugh!
We had a very good time! Congratulations to the talented actors and director!
Loved it!! Congrats to Melodie & cast. Some marvellously cheeky moments there by the stunning actress, Caroline Xx
Great acting.