Sweet Phoebe by Michael Gow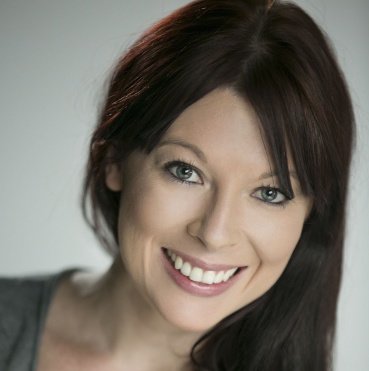 Written by award-winning Australian playwright Michael Gow, Sweet Phoebe is a superb dark comedy in which sensible priorities are forgotten, marriage is laid bare and a well adjusted suburban lifestyle lurches out of control.
From the director Paul Griffiths comes an award winning play - Sweet Phoebe by Michael Gow. Most notable as the play that launched the international career of Oscar winner Cate Blanchet - Sweet Phoebe offers psychological insight into the dynamic of marriage and the impact of life' stresses on our sense of being. It also reassures us that our lives are maybe not so bad! Starring Matt Newman (last seen at the Alexander Bar in Cock) and Genna Galloway who returns to Cape Town after a world tour of Sound of Music, Sweet Phoebe opens at the Alexander Bar on the 23rd November and has a limited season so book now to avoid saying 'Damn - I wish I'd seen it!'
Genna Galloway: Training: Waterfront Theatre School with I.S.T.D. International Teaching Qualifications in Tap and Modern Theatre Dance, Licentiate in Drama and Musical Theatre via the Trinity College, 2005. Theatre includes: 'Dotty' in Showboat (Staatsteatre Germany); 'Alice' in Thoroughly Modern Millie (Civic Theatre, Johannesburg); Swing in Rent for Anthony Rapp (Alexander Theatre and Artscape Theatre, South Africa); Understudy 'Meat' and 'Scaramouche' in We Will Rock You (Asia-Pacific Tour); 'Silly Girl' and ensemble in Beauty and The Beast (The Teatro and Artscape Theatre South Africa); 'Beryl' in Noah of Cape Town (Baxter Theatre, Cape Town); 'Jellylorum', 'Demeter', 'Bombalurina' and 'Jennyanydots' in Cats for Really Useful Productions (The Teatro and Artscape Theatre, South Africa); 'Rizzo' in Grease (South Africa and International Tour); 'Carabosse' in Sleeping Beauty (Leamington Spa Centre, England); Lead Vocalist in Chef, Rattle and Roll (Globe Theatre, Gold Reef City); 'Lisa Houseman' in Dirty Dancing (South Africa and International Tour); 'Sister Berthe' in The Sound of Music (South Africa and International Tour); Lead Vocalist in Big Girls (Kalk Bay Theatre and Grahamstown National Arts Festival); Lead Vocalist in Another Day (Grahamstown National Arts Festival) Television includes: Tanya in Home Affairs. Choreographic Credits Includes: Annie Jr. (National Children's Theatre); Seussical Jr. (National Children's Theatre) Other work includes: the voice of 'Sue' in the animated TV Series Zoovolution, as well as a variety of both corporate and commercial voice overs.
Matt Newman: Theatre roles include M in COCK (Alexander Bar Upstairs), Andrew in The Treatment (Theatre Arts Admin Collective), Gremio in The Taming of the Shrew (Southwark Playhouse, London), Tom Snout in A Midsummer Night's Dream (Guildford Shakespeare Company) Robin in Robin Hood (Theatre Royal, Bury St Edmunds) Brad in The Rocky Horror Show (Civic Theatre, Chelmsford) and They're Playing Our Song (English Theatre, Frankfurt). Recent television credits include Strike Back III (HBO) and Bluestone 42 (BBC Television).
Paul Griffiths Paul's professional career started in Musical Theatre Productions including Hair, Jesus Christ Superstar, Evita, Peter Pan, Camelot, Mame, Fiddler on the Roof and Maynardville in The Taming of the Shrew. After four years of working in South Africa, Paul moved to London where he spent the next 8 years. Whilst in London, he completed an MA with Distinction in Theatre Directing from Middlesex University – a course which included modules at The GITIS Conservatory in Moscow, RESAD Drama School in Madrid and master classes from The Berliner Ensemble. It was as a director that he continued to develop his career in the UK. He was Education Associate for The Orange Tree Theatre in Richmond where he directed the theatre's Shakespeare-in-Schools Programme. He was then appointed as Associate Director of The Bridewell Theatre and was Acting Artistic Director. In 2006 Paul was appointed head of Drama and Musical Theatre at the WTS and his company 'Big Leaf Productions" produced numerous National plays and musicals. He became a partner of The Waterfront Theatre College in 2011. His most recent productions for the college include: Pirates of Penzance, Legally Blonde, Footloose, Hairspray and Chorus Line. His freelance directing credits in recent years include: Cock and I Love, You're Perfect, Now Change.
Media & Reviews
Review
Review
Audience Responses
We loved the show. Only downside was that someone was sitting under the zircon which was blowing on him so he asked to switch it off. 15min into the show it became very hot in the theatre to the point where people were fanning themselves. Maybe just adjust the vents on the unit to blow up and its sorted :) Either way, we loved the show and will be back!
Wonderfully entertaining piece superbly played by two real professionals. I just love to feel absolutely at ease with the performances so that I can fully appreciate the play., especially in such an intimate setting.
Unbelievable
Painful. Thought I had booked the wrong show. What a disappointment the story line was. That's putting it kindly. I reread the description which led me to book......"physiological insight....dynamic of marriage.....impact of life stresses". A couple who agreed to look after a friend's dog lose the dog and spend the rest of the play looking from Epping to Kommetjie.......The acting was superb but the story line ghastly......weak; embarrassing. My advice....pull it before its not too late.
Incredibly performed by two very talented performers. Just brilliant.
I loved the play and thought that the chemistry between the actors was great. Loved the clever direction and use of the relatively simple set.
Excellent acting - bizarre script, but I like that!
Hi We absolutely loved the production yesterday evening. The actors were excellent and their performances were very strong too. It was our first time at The Alexander Theatre! We will be back for sure. Kindest Regards Julia and Mark Fleming
The descriptions of all the places they visited looking for Phoebe were screamingly funny and absolutely brilliant. Acting was superb and very convincing. The play held my attention to the very end. Yet another fucking fantastic theatre experience at the Alexander bar theatre.
Intense and well acted. Thank you.
The actors and acting were great! Lovely venue, what with pretty bar downstairs! Good for you and for Cape Town!
I thought the performances were very good, excellent in fact, but I actually didn't enjoy the play as such. Very disjointed and the broken dialogue was annoying. Some parts were too far fetched. I stress again the preform ancestry both people were excellent!
I found it highly entertaining :-) see my review: http://www.bizcommunity.com/Article/196/477/137931.html And, if you'd like any reviews to be written, please email me - Francesaron@gmail.com
The story and the actors were great. The director might want to get acquinted withDuncan Macmillan and his play called The Lungs. IT is similar to Phoebe, a couple with relationship problems. In Lungs the actors stayed all the time on stage without any changes of settings covering days and months and years of their life. IT was a story well told nyt good actors and the audience Coulthard concentrate on the content.
great show briiliantly acted
I enjoyed Sweet Phoebe. Good performances on the whole. But felt at times it was over-paced, which meant that a lot of the wit of the piece was lost. I kept on feeling it should have been a lot funnier!
Brilliant play should have been on for longer