Frankie and Johnny in the Claire de Lune by Terence McNally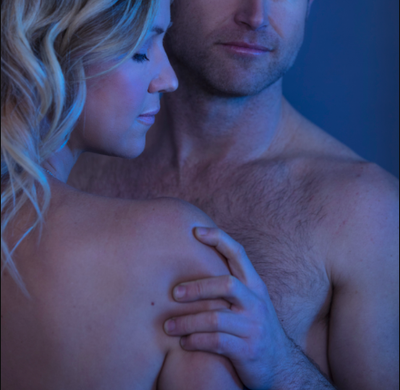 The play is set in Frankie's cramped Hell's Kitchen apartment, here Frankie and Johnny have repaired after a satisfactory first date. But after satisfying their mutual desires, they're soon saddled with violently diverging ones. Frankie is ready to withdraw back into her comfortable cocoon of emotional reticence; she wants him out, five minutes ago. Johnny is ready to sing an aria, to dance an endless pas de deux, to buy a tract house. He certainly isn't ready to go home.

"Terence McNally has a hit in Frankie & Johnny. A romantic two-hander with character and an abundance of laughs "
-Variety

"A very sweet, extraordinarily funny, romantic and ribald comedy"
-The New York Post
Frankie and Johnny in the Claire du Lune by celebrated Terrence McNally who's celebrated wealth of work speak for themselves--A Man of No Importance, Kiss of the Spider Woman, The Full Monty. McNally has whipped up a play about a pair of prickly, middle-aged losers who fall in love in spite of themselves. Frankie and Johnny has everything you need --interesting characters, a strong story line, moments of soaring emotion.
Though its dialogue can suggest the easy rhythms of a slick commercial comedy, there are haunted depths to carved from the universal fear that human connection may be an impossible dream. McNally is an insightful author reintroducing the nuanced, bracingly insightful ''Frankie and Johnny'' and ''Lips Together, Teeth Apart.''

Shannyn Fourie
Shannyn Fourie graduated from the Waterfront Theatre School with quadruple honours in Tap, Modern Dance, Drama and Musical Theatre. She swiftly found herself immersed in productions on stage namely; Sandy in "Grease" at the Barnyard Theatre directed by Ian Von Mermerty, Enchantress/Queen in the "Frog Prince" directed by Fred Abrahamse, Amanda in "Edges" and the bridesmaid in "I Love You, You're Perfect Now Change" directed by Paul Griffith which earned her a Standard Bank Ovation Award at the Grahamstown Festival. She embraced playing damaged and destructive Amy in "Tape" directed by Gabriella Pinto which ran in various theatres due to audience appeal. She has also written and co-produced "Salute the Troops" a sold out musical review at the Alexander Bar Upstairs Theatre. Thereafter she enjoyed a brief stint abroad travelling and performing with "Showboat" directed by Janice Honeyman in the United Kingdom, Wales and Ireland. Her most rewarding accomplishment has been playing the multifaceted Fraulein Kost in the musical "Cabaret" directed by Matthew Wild, in which she was nominated for a Fleur du Cap Award. She found her country music roots portraying June Carter Cash in the touching biographical theatre piece, From the Heart, which ran to sold out audiences at the Alexander Bar! She is a an advocator for equal rights and enjoyed being part of the cast for both Eve Ensler pieces; Vagina Monologues and A Monologue, a Memory, a Rant and a Prayer at the Alexander Bar Theatre directed by Tamryn Speirs. A Jane of many trades she's seen flexing her acting muscles in numerous local and international television commercials, series and movies.
Alistair Moulton Black
Alistair studied at the Waterfront Theatre School in Cape Town. In more recent years his focus has been on camera (features and tv) including roles such as Dr Howell in Michael Bay's 'Blacks Sails' for 4 seasons; Jonty Rhodes in the 'Hansie Film'; Hennie in the feature 'Skillpoppe'; Sgt Smith in 'Bordering On Bad Behaviour';a cameo in the HBO series Strike Back and another in NBCUniversal's Series Dominion, he played a Female-Jumper in satire Capitalist Pigs and Alistair recently fought the 'Graboids' in Warnerbros 'Tremors 6' which will be released later in 2018.
However stage is his true passion and this year he played Allan White in 'Aunty Merle' at the Baxter Theatre in Cape Town and before that, 'Cheers To Sarajevo' in Canada. Other theatre credits include Romeo in a UK regional tour, Edgar in King Lear at The Arts Cape, The Nurse in 'Shakespeare's R&J' at The Fugard, Leon Golgosh in the Stephen Sondheim musical 'Assassins', Dan Shapiro in 'Sexual Perversity in Chicago' and Hennie in 'The Playground' at the Polka Theatre in London. One of his most enjoyable theatre achievements was winning the Editors Choice Award at The Edinburgh Arts festival for 'Sylvias Ball' that he performed and co-wrote.
Tamryn Spears
Tamryn is inspired by untapped human creative potential. She believes it is as boundless as what we could achieve by unleashing it. She thrives off of multi-tasking to provide a constant outlet for her talents, having found solace in both acting and directing (for screen and theatre), presenting, dance, writing and working as an acting coach (locally and internationally ).
She studied at South Africa's Cape Academy of Dramatic Arts and the London's Academy of Music and Dramatic Arts. An English Major at UCT, she also studied the Royal Academy Ballet technique. At AFDA her team received a Stone Award for a Shortfilm. In New York she continued her professional development under A-lister Black Nexxus coach Susan Batson, Valerie Kingston a Uta Hagen School and closer to home , Matthew Harrison from The Actors foundry in Vancouver. Tipped as talented newcomer to the theatre scene in 2011, Tamryn supported actress Denise Newman as her younger sister in her 2011 theatre debut of Jean Genet's 'The Maids'. Director Ruth Levine and co star Susan Danford joined her list of powerhouse mentors.
Tamryn understands that the roadmap to developing character requires exceptional vulnerability of self in the process that helps one understand who they are as an artist or creative. While nurturing these qualities on screen or stage, she incorporates the screenwriting perspective. Having spent two years with editor/ writer Gavin Sher and writer/director Matthew Kalil studying the architecture and structure of story through their mentorship, brought a new dimension to being able to understand the impact of the narrative trajectory for an actor. Over the past decade, working as an acting coach at ACT Cape Town, Tamryn has coached local and international actors helping them to "understand journey of the narrative" deep within the context of their creative expression"
She has been directing theatre since her college days where they toured productions to the Grahamstown theatre. Her theatre directing credits include "Fat Pig" by Neil Labute which starred a talented cast of Chanelle de Jager, Colin Moss, Clayton Boyd and Lee-Anne Summers touring the city and Johannesburg. She directed Nicola Henekom's "21 light years " at the Galloway theatre last year and earlier this year directed Eve Ensler's latest contribution A Memory, a monologue a rant and a prayer" for Sugardaddy productions and starred the enigmatic talented Shannyn Fourie. She is currently preparing to direct a trilogy of Checkov adaptations for the Galloway theatre in early June. She is extremely honoured to be directing Shannyn Fourie and Alistair Moulton Black in this production.
The play has always been a dream of hers to explore. She loves the mechanics of telling love stories especially when it's heroes are complex and fragile beings. The play offers beautiful insights into our fears and desires and navigates these two souls through the journey into intimacy.
Audience Responses
Disappointing from Terrence McNally - and a mistake to see it straight after the Gertrude Stein. Voices difficult to follow - Alistair doesn't project well, especially when he is talking quietly - we still have to hear him. We mostly enjoyed it anyway! But I wouldn't recommend it - unlike the Stein, which is a must see and I hope it comes back some time.
It's a challenging space for performers! I'd prefer not to venture any kind of layered critique of the show itself, because that might be unfair, given the vacuous, drunken reception it was given by (some of) the final audience. Vocal, misplaced interjections and laughter from exhibitionists (who fell asleep, clattered off to the loo and kicked over wine glasses more than twice...) It's a space well respected by actors, but which can also be very unforgiving.
Well done, we thoroughly enjoyed it.
We loved this show. Honest, intimate, real; lovely performances. We both shed tears watching this - the emotions were vivid and honest. A really lekker night out - forgot the world entirely for 80 minutes or so.
Wow! What a show. I was particularly touched at how open and honest this play is and how relevant despite being first performed in the 1980's
The acting was totally on point, the accents never slipped once and the story was mesmerising!
great show and acting the phone call makes it !!!
Want to take out the film after seeing this
great, good combination of funny and serious. Well played.
Wow, we were all blown away by Shannyn's/Frankie's performance and the production of the show. Shannyn brought tears to my eyes. Johnny was also outstanding and their performances were so real. This is actually what happens in the real world and so many people can relate. The show was just long enough to have our attention 100% of the time - truly entranced by the performances. World class!
Outstanding. Loved it.
Delightfully charming and real
The play felt very authentic (I loved that the bedside light and stovetop actually functioned), and I thought the lighting/sound direction was fantastic - having the lights/radio switch off to realistic looking touches from the actors made the play feel so much more real.
Wow, we were all blown away by Shannyn's/Frankie's performance and the production of the show. Shannyn brought tears to my eyes. Johnny was also outstanding and their performances were so real. This is actually what happens in the real world and so many people can relate. The show was just long enough to have our attention 100% of the time - truly entranced by the performances. World class!
Great production and cast
Personally I loved the play! It so beautiful, honest and heartfelt. The piece flowed seamlessly, actors held their own, and the direction was brilliant, felt completely motivated and natural. I was very impressed, touched, moved, and entertained. The only issue was some technical glitches as some lighting cues were missed.