Devilish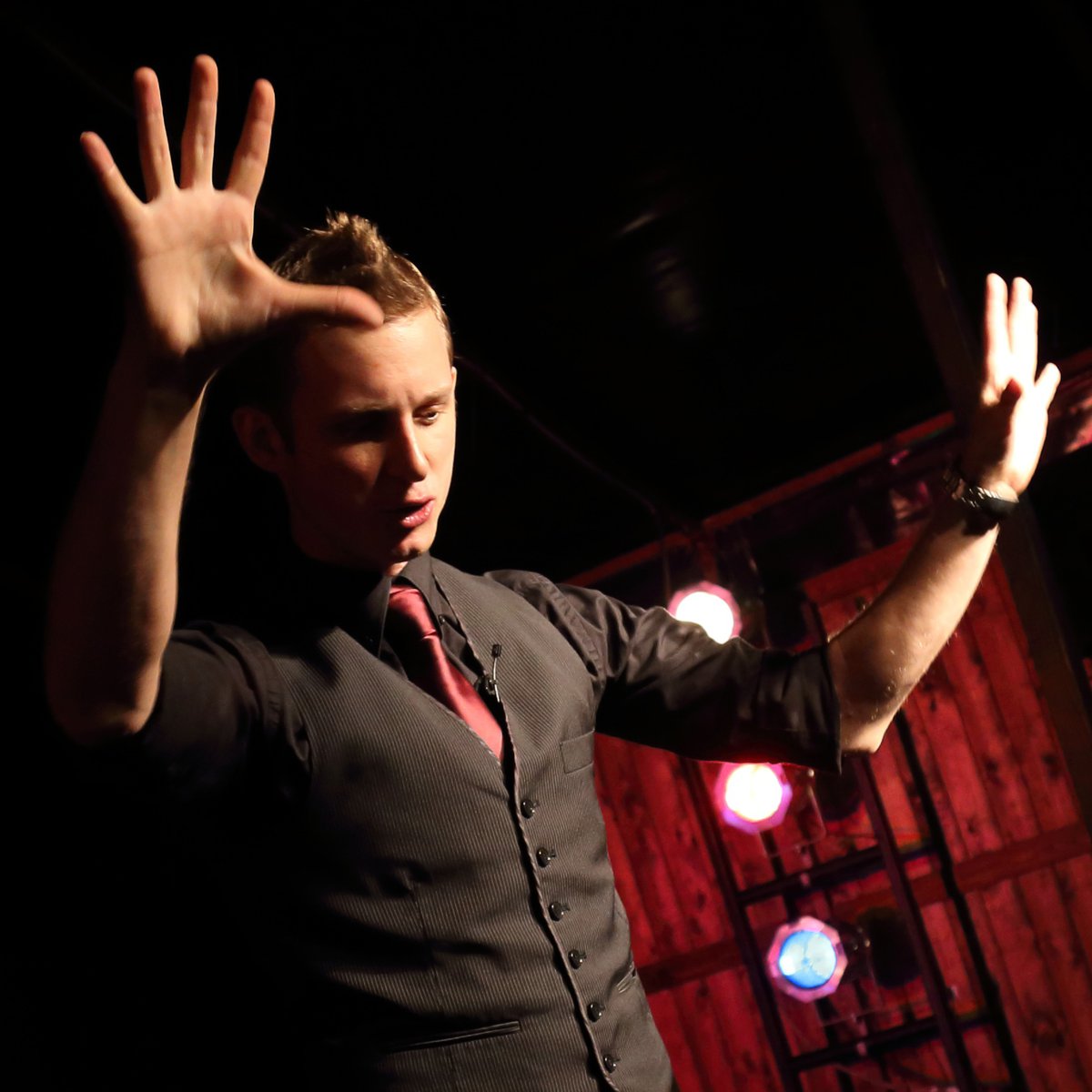 They say that the greatest trick that the devil ever pulled was convincing the world that he doesn't exist. Well, Stuart Lightbody remains unconvinced.
The multi-award winning sleight of hand artist Stuart Lightbody returns to Cape Town after a a tour that included Fringe World Perth where "Devilish" was nominated for the Theatre Award, and receiving a Standard Bank Ovation Award at the National Arts Festival in Grahamstown.
From the creators of the Illusive, which won a Standard Bank Ovation Award at the National Arts Festival, Grahamstown and the Creative Award at the Prague Fringe Festival comes a diabolical mix of sleight of hand artistry and psychological illusion filled with secrets and confessions. Whether you've danced with the devil in the pale moonlight, or just want to flirt with something wicked, come and take a seat with Stuart Lightbody: he has a story to tell… "Stuart Lightbody [is a] sleight of hand extraordinaire" – Cape Argus (2009)
"Stuart Lightbody is a well spoken affable young man, lucky to be alive in the 21st century – otherwise he'd be burned as a witch." - Adelaide Advertiser (2013)
"Every part of the performance is breathtaking and so elegantly executed you find yourself, if only for a moment, believing in magic." – Cape Times (2013)
"…everyone he invites up onto the stage becomes part of a quite amazing disruption of everyday belief" – Adelaide Advertiser (2013)
"… he replaces normal human gullibility with an awestruck sense that what you have seen has to be magic" – Adelaide Advertiser (2013)
"Sleight-of-hand gets a shot of elegant theatricality courtesy of performer Stuart Lightbody…" – Cape Argus (2013)
"…beautifully impossible while still being impossibly beautiful." – Cape Argus (2013)
"… an unreal experience that relies on pure artistry to entertain." – Cape Argus (2013)
Audience Responses
Hi guys Thanks for an amazing show. Devilish was really magical! What a lovely venue and theatre. I just had a really bad experience with your food :( I ordered a toasted ham and tomato sandwich an hour before the show started and it wasn't ready in time! Furthermore, I'm allergic to cheese and the menu makes no mention of it. Also the bread and ham was really not restaurant quality. We don't want to eat cheap food in such a nice venue. I really enjoy your craft beers on tap though! Kind regards Wynand Harmse wynandharmse@gmail.com
We had a great evening. Really good show. My partner and me enjoyed it a lot! Thanks!
Awesome slight of hand show that truly boogles the mind and astounds.
5 star , very entertaining and fun show.
My friend and I thoroughly enjoyed the show! A big well done to Tara Notcutt and Stuart Lightbody! I heard great reviews from the Cape Town Fringe Run and was very exited when I saw it will be showing at Alexander Bar. I wasn't disappointed. Great performance by Stuart and technically flawless. Great show to have in the Alexander Bar programme.
It was lots of fun! I was absolutely mesmerised!
FANTASTIC
Brilliant!!
It is the second time I have seen this guy at Alexander Bar and quite frankly I think he is amazing. With no disrespect to you and and your fine establishment, he should be playing an international. Keep up the good work. stage.
Very good and entertaining
Just as good the second time around.
Great art, and fun performer
Amazing show! My 13 year old son was gobsmacked, as was I!!!! We are both looking forward to the next chance to come and visit. Have and will recommend it to friends for the June shows.
Absolutely f**king mind-blowing! Amazing, and really really fun :-)
We loved the show . Thought it intriguing and full of wonder and will definitely like to see further shows by Stewart Lightbody. We thought it was highly professional and it held our interest throughout. Bravo Stewart!
Great show, great entertainer. The room was too hot though.
Not only is Stuart a seriously nice guy, I am constantly left completely bamboozled by his consummate skill as a slight of hand artist. He is simply brilliant and that was certainly the opinion of the audience. We have attended many shows at the theatre but never before have I seen the entire audience rise to its feet for a standing ovation! I could never get tired of watching his act.
Highly professional. Most entertaining. Wonder"full".we loved every minute of this show.
This is the second time that I have seen Devilish and both times have been fantastic!
Engaging entertainment from the first minute. Would recommend this show to all my friends.
thoroughly entertaining great performance
It's like magic!
Great venue, great crowd, Stuart is a consummate professional. thank you!
Great night out. At lot of surprises and a lots of fun. Thank you
Great show. Simply brilliant.
Brilliant!
Absolutely brilliant! The sleight of hand was stunning, the flow lent itself to the narrative (which was itself a clever structure for what is essentially a set of illusions, not so) which meant I didn't look at my watch once, and jumped out my seat for a standing ovation at the end. Outstanding, and we'll be back, with friends, in June.
Highly professional. Most entertaining. Wonder"full".we loved every minute of this show.
Love Stuart's show.... really entertaining and loved the final twists and turns. Lisa also enjoyed the greeting of guests as they left the room.
FANTASTIC SHOW.
FANTASTIC SHOW.
Brilliant!
Perfect magically!!
Brilliant!