All's Well That Ends Well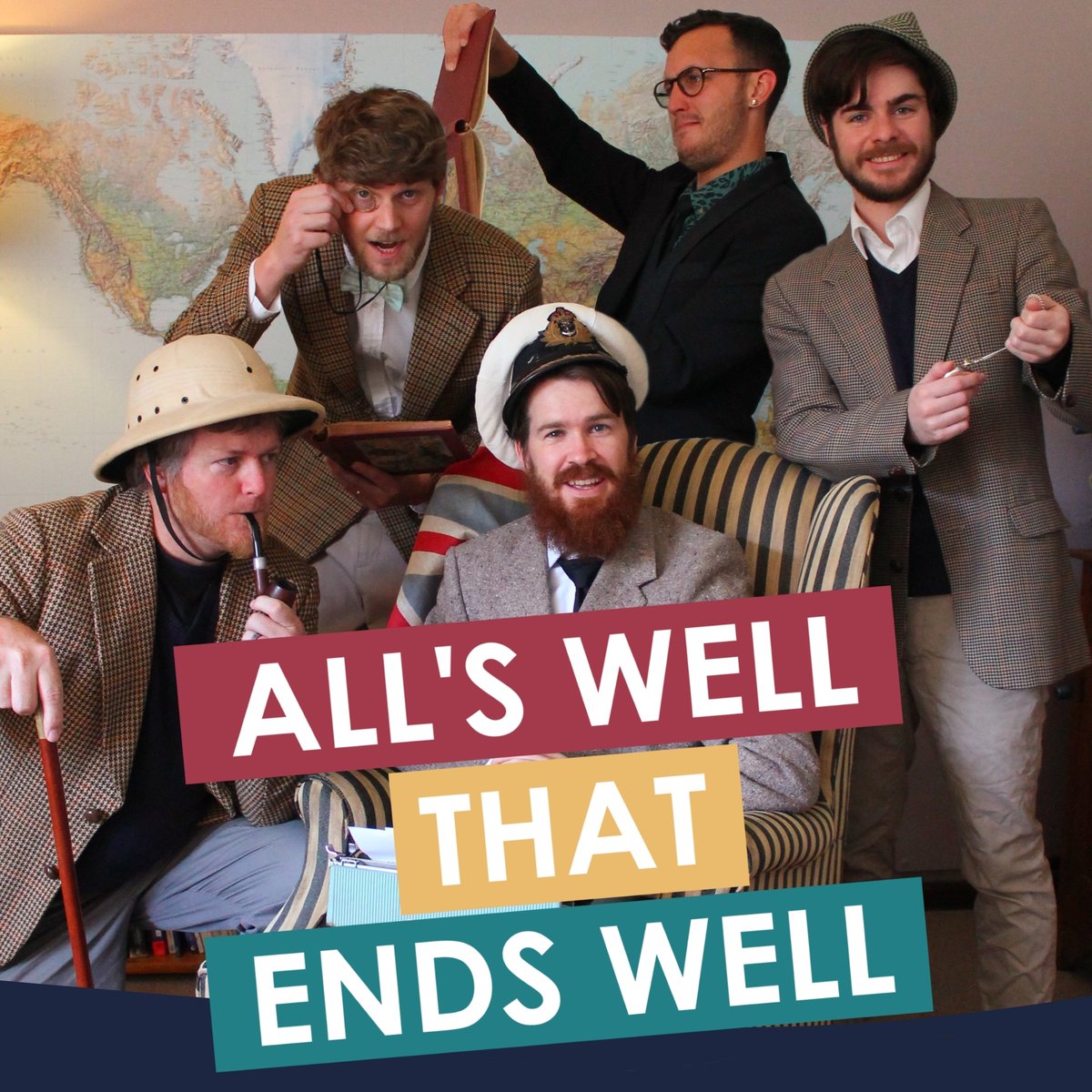 All's Well That Ends Well is a hilarious new comedy panel-show that takes a sideways look at world history. Join host, MJ Phillip, as he guides two teams of comedians on a journey into the many weird and humorous chapters of history.
From the dancing plague of 1518, to John F Kennedy's coconut, to Peter the Great's trained bear waiters, we delve into the crazy and hilarious moments in our planet's past. Further Info: There are 6 rounds in the show including 'You Can Quote Me on That' where panelists need to figure out which historical figure said what, and 'Did That Actually Happen?' where each panelist must tell a 'historical' story that's either fact or fib while their opponents must figure out whether it's true or not.
MJ Phillip - When MJ was growing up he had two dreams; to be a historian, and host a comedy show. That dream is now a reality. MJ also presents a video series called 'Know Your Country' about South Africa's unique and interesting history. For a number of years he performed improv comedy in Stellenbosch, and has written and directed 4 short films.
Brett 'Fish' Anderson - Brett "Fish" Anderson is a person who has been mistaken for Bono, not because of any great singing ability, but because he once owned a pair of yellow Bono glasses and dyed his hair black. Who cares? Bono!!' He is married to tbV and owns the world's most famous stuffed dolphin called No_bob, who doesn't bob hence the name. Brett has been performing Theatresports with Improguise for more than a decade.
Graeme Comrie - The man who puts the sigh in 'The Treaty of Versailles', Graeme Comrie has been performing comedy for many years albeit mostly to his pub quiz team. Currently he works as a script writer for an animation studio, and has recently acted in a short film called 'My African Dream – Gavin to the Wild'.
Andrew Kerr – Standing at well over 6 foot tall, Andrew has helped the show rise to new heights. For a number of years he performed Theatresports with Improguise before moving onto other online projects including the Brothers Streep Show and writing sketch comedy for stage. Andrew has also contributed to \'Afterliff\' a book by QI creator John Lloyd.
JP Le Riche – Despite sometimes getting confused between Saladin and salad, JP's quick wit and love for comedy is clearly evident on stage. JP previously performed in a comedy panel show called 'Panel Beating!'.
Audience Responses
We really enjoyed the show. It was really humorous and well presented. Great repartee and off the cuff comments from all the participants. We have been to all 5 All's Well that ends Well shows and they get better all the time. Just one comment regards the seating arrangements in the back row. There is not enough space and it gets really uncomfortable being so cramped. You may need to lose a couple of seats there. Also the air-conditioning needs to be upgraded. Becomes hot and stuffy in the theatre after awhile.
Hi it's Allan. Thoroughly enjoyed Bit hot in the venue.
The show was totally whacky and silly, which is exactly what we were looking for! It was fun and funny, and all round just great entertainment.
Waste of time.
Great fun - very clever material. Like it a lot.
Loved it!
Absolutely BRILLIANT!! Loved it. Wish it was an evening show and was longer - such a great way to spend time. Nick Charlie Key and JP le Riche are unbelievable - haven't laughed so much in a long time! Please can this show happen more often??
Fantastic show. Hilarious! All that it missed was airconditioning
Fantastic! I hope to catch more of them. :)
So funny. More please
A great show with a combination of interesting history and quick wit, looking forward to the next one!
Funny and entertaining.
Great fun - very clever material. Like it a lot.
We had a fantastic time - the teams were hilarious and it was a really great show.
Such good fun. Can't wait for the next one!
Brilliant
A fascinating and highly entertaining show. I learnt some weird and wonderful things about world history and had plenty of laughs in the process. I'll definitely watch it again!
Great fun and loads of laughs. Great repartee between the contestants.
Brilliant, funny, interesting, and I can't wait for the next one :)
I really enjoyed the show! It was very funny and well run.