50 Shades of Fairytales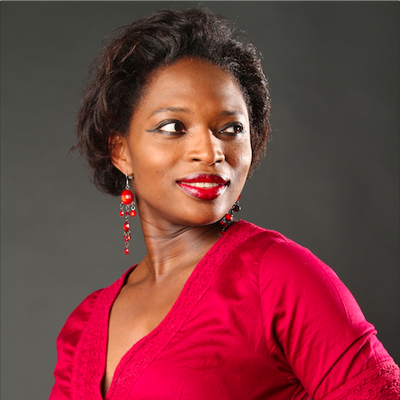 50 Shades of Fairytales: the non-political(ly correct) Song Revue (No Zuma, no Trump, no kids….unless you want 'em to grow up to be gun-wielding, lace-wearing feminists. The girls too!")

We start learning about fairytales and happily-ever-after before we can even walk. Then we grow up. Some of us wonder what ever happened to the fairytales and some of us, well... never believed in them in the first place. This whimsical and quirky song revue depicts the journey of two women (both played by Titilayo Adedokun) who evolve through their personal experiences of love, its challenges and its consequences. A collection of witty and thought-provoking songs that will leave you laughing, crying and oh-so identifying with the characters.

Titilayo Rachel Adedokun was born in Nashville, Tennessee, USA to parents of Nigerian origin. A former Miss Ohio and 2nd Runner-up to Miss America, her talent and experience span different musical genres from classical, musicals and spirituals to jazz, blues and Yoruba music. She is known for her versatility, her range and an unparalleled ability to captivate an audience.

A graduate of the Cincinnati Conservatory of Music in Ohio, USA - studying opera by day and singing in a dinner theater by night - she has sung in opera houses and with orchestras all over the world and also performed in Musical Galas with the late Adolph Greene, Betty Comden and Lauren Bacall. As a recipient of the Rotary Ambassadorial Scholarship, she moved to Italy where she studied with Renata Scotto and Vincenzo Manno while, at the same time, collaborated in concerts and CD recordings with the late jazz composer and pianist, Giorgio Gaslini. She was chosen by director Franco Zeffirelli to sing the title role in his production of "Aida" at Teatro Verdi in Busseto, Italy, on the centennial celebration of Verdi's death.

She has toured Europe in various productions including as Musetta in "La Boheme", Kate in "Kiss Me Kate", soloist in "Night Fever: Die Gala Der Film Musicals" and Billie Holiday in the Jazz Musical "Ella & Billie". She is the featured vocalist of "The Wine & Roses Swing Orchestra" in Munich.She moved from Munich to Cape Town four years ago with her family and is very thrilled to call this beautiful city "home".

Heike Brunner
Born in Johannesburg, South Africa to Austrian parents, Heike grew up speaking German, English and Afrikaans. Having since added French and South African Sign Language (SASL) to her repertoire, she performs in five languages. A graduate of the School of Dramatic Arts at WITS University in Johannesburg, Heike started in television as the writer/presenter of Fabuscopes, a daily, comical horoscope insert on The Breakfast Club on SABC 2. At the same time, she portrayed Angel, the bitch, in the Deaf TV sign-language soap opera Young & Speechless for four years.
Heike lived in London for two years and Paris for a decade. She also spent a lot of time honing her skills in Los Angeles. In 2011, Heike and her family moved to Cape Town, South Africa. Her credits include supporting roles in four feature films, the lead roles in five out of seven short films and a variety of stage plays performed in English, Afrikaans, German or French, as well as stints at the Grahamstown, ATKV, Avignon and Edinburgh Festivals. Heike was the English weather announcer on France 24, France's 24-hour news channel. In 2007 her blog, Hollywood Reporter won Best Overseas SA Blog.
Media & Reviews
Rinse Before Use blog review of 50 Shades of Fairy Tales
Audience Responses
It was awesome
Wow, this show was amazing Titilayo is incredible So entertaining, went by in a flash We would love to see more and would definitely return with friends
Brilliant effort, talent and thought put in
wonderful voice, costumes and interpretation of the songs. glorious. i would have preferred more tempo to the hour though, less costume changes and more continuity. gaps were too long and too frequent. look forward to more air to breathe in the theatre. it gets very hot and very stuffy very quickly.
Excellent show Very entertaining, yet thought-provoking A truly enjoyable evening
Have always enjoyed Titilayo's shows. World class performance both in acting and singing.
Amazing voice, entertaining topic. Could have done with a little more depth in substance (the story tying the skits together) and delivery (maybe live piano, and the performer's voice was too big for the theater).
It was awesome
It was hilarious!!! Titilayo is a wonderful artist. What a beautiful voice and performance!!! I have seen the show twice. I love it.
Although not everyone's "thing" she was accomplished and wonderful stage presence. Possibly too operatic for most as a solo
Pity the audience was so small
Although not everyone's "thing" she was accomplished and wonderful stage presence. Possibly too operatic for most as a solo
I really enjoyed it. It was the best way to end a week. Titilayo was awesome as ever. I liked the fact that it contained very powerful messages that were interspersed with humor. Well done Titilayo. I take my hat off for you for remembering all the text!
Excellent show Very entertaining, yet thought-provoking A truly enjoyable evening
Titillayo was, is and will always be a versatile, all-round talent with an amazing personal radiation. We have seen/heard/admired her previously with "her Friday Jazz performers" at the Alliance Française, now a touching experience at your place, the other all-rounders. The only thing I would have preferred with her: a little more talk and a little less singing. Nevertheless, a most enjoyable evening !
It was the perfect show to showcase Titilayo's vocal range. She should be playing in bigger venues soon.
One of the things I envy my friends who live in New York is that late night, after the shows end on Broadway, stars sometimes head to intimate clubs where they let their hair down and give impromptu performances of hits from the musicals and lesser-known numbers by the same composers and librettists, in other words the stuff they would really like to sing. Coming across a show with the same sensibilities right here in the Mother City was therefore an unexpected and welcome pleasure! Titilayo Odedokun's cabaret show puts her audience in a New York state of mind with sophisticated material ranging from Gershwin to Sondheim and a finely honed, polished performance. She is a superb interpreter who has an extraordinary voice that she uses to great effect. In fact, she is a rare breed - a trained singer with an instrument that manages to straddle both the operatic repertoire and show tunes without the one style overwhelming or undermining the other. In a venue the size of Alexander Bar's theatre, it is understandable that she would rely on backtracks for accompaniment, but it would be a real treat to hear her performing in a venue like the Baxter Concert Hall (she does not need amplification) with a good pianist.
I'd have liked a little bit more interaction with the actress to get to know the characters she was portraying more, than just from the songs and lyrics.. also the piano backing her was monotonous in style even between the different characters. Amazing voice though. Wow!
She was brilliant! We loved her! If she had a CD we would have bought one. Keep doing what you're doing!
Brilliant .. loved the theme, voice 'quality', and the little cameos from the director!
WE LOVED THE WHOLE EVENING PLEASE LET US KNOW WHAT HAPPENING AT THE ALEXANDER BAR THANK YOU REGARDS WIEBKE
Her best show yet. Pleasantly surprised by how good her acting, inducement of humour was, in addition to her singing ability. This show can run longer than 4 days, I thought.
Beautiful!
Loved the show
Fabulous. Intelligent. Accomplished!